Serving The Cape Fear since 1976
Our Hours:
10AM to 7PM
Monday through Saturday


Phone:
910-791-6688
800-894-4807
We invite you to join us in the parlor
as we savor the finest in smoking products.
~~Tim Davis, Owner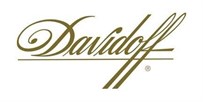 Free WiFi available



Please follow us on our Facebook page !!!

Follow us now on Instatgram @davisandsontobacconist


We Ship Anywhere!
Visa, Mastercard, American Express & debit cards accepted
Proof of age verification is required!
You must be of legal age to purchase tobacco products.
The shipment of tobacco products may be prohibited with applicable state laws.
Thanks for shopping with us!