Category
---
We Ship Anywhere!
Visa, Mastercard, American Express & debit cards accepted. Proof of age verification is required! You must be of legal age to purchase tobacco products. The shipment of tobacco products may be prohibited with applicable state laws.
Cigars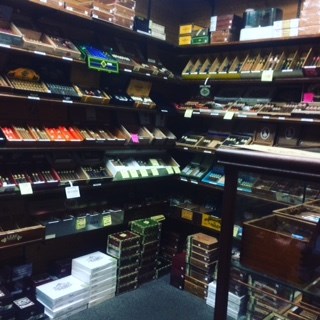 Cigars
Here at Davis and Son we proudly carry only the best premium handmade cigars. We are also a Davidoff Appointed Merchant, the only in the area! We carry many top brands including;

Acid
AJ Fernandez
Arturo Fuente
Ashton
Avo
Baccarat
Brickhouse
Butera
Camacho
CAO
Cusano 18
Davidoff
Don Tomas
Gurkha
H. Upman
Hoyo de Monterrey
Inch
Jaime Garcia
Kristoff
La Flor Dominicana
La Gloria Cubano
Leaf by Oscar
Makers Mark Cigars
Montecristo
My Father
Nub
Padron
Perdomo
Perla Del Mar
Punch
Olivia
Oscar Valladares
Quorum
Rocky Patel
Romeo y Julieta
Saint Luis Rey
Tabak

and many more! We also have a wide selection of Cigarillos and flavored cigars. Prices vary.